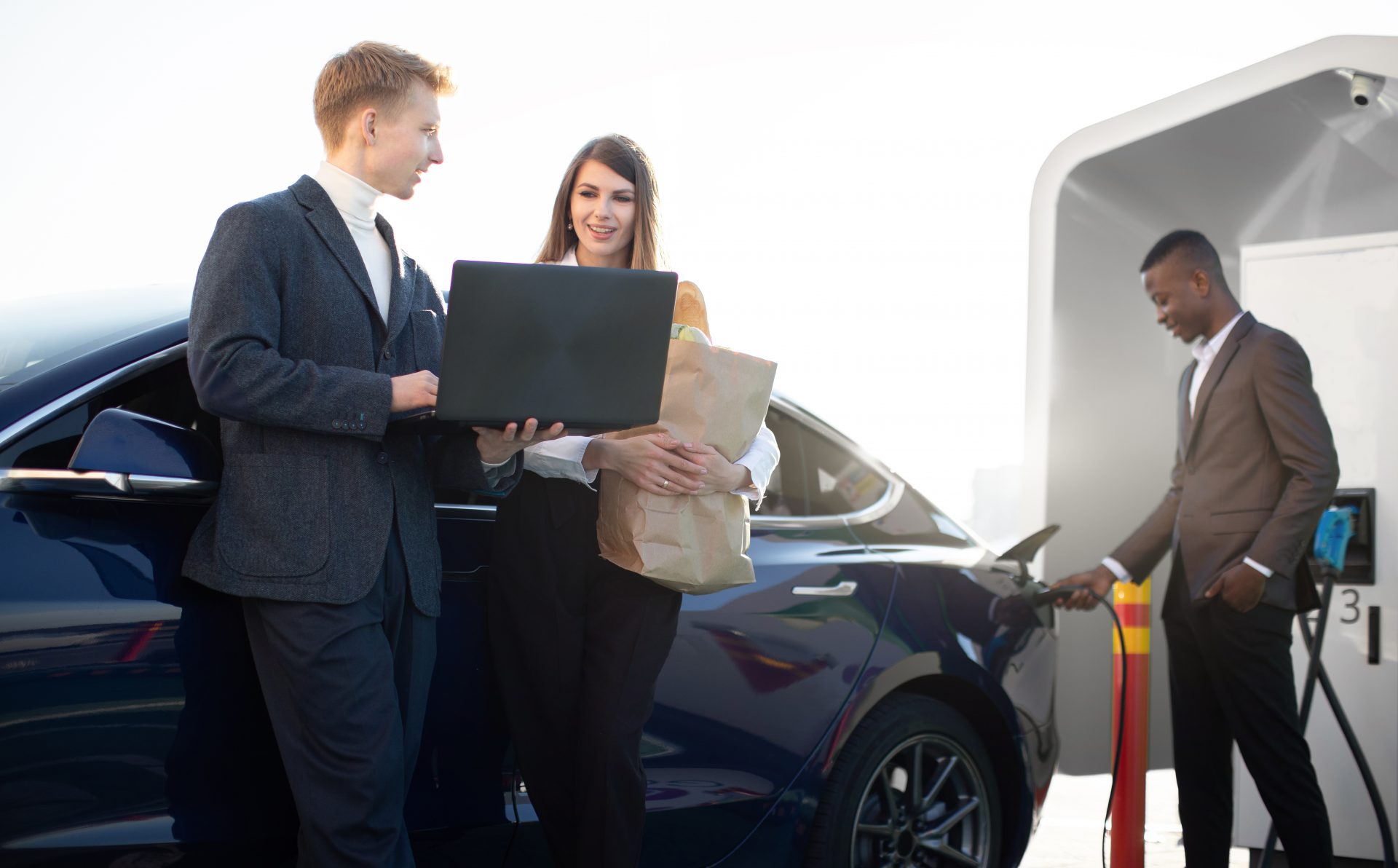 As fossil fuels are phased out in favor of electric and hydrogen, the e-mobility industry is growing. The electric vehicle market is growing because electric vehicles look more sociable, have a cleaner environment, and are safer than those powered by fossil fuels.
The innovations affect the type of workers needed in the industry. The need for software engineers rather than mechanical engineers is increasing. As sensors begin to transmit data, cybersecurity and connectivity concerns increase.
There is a high increase in electric vehicle jobs as well. Despite an increasing need for suitable candidates, not all individuals are selected for EV jobs despite many applicants. It is because external agencies are involved in the selection process, which demands that the electric vehicle jobs are filled with highly potential candidates.
If you are applying for jobs in the e-mobility industry, you must be interested to know "what makes you the potential candidate in the eye of recruitment agencies?" if you are in the Netherlands seeking for EV jobs, you might wonder, "how you can attract recruitment agencies Netherlands?" The answer is simple, "through your attractive CV." Yes, because your CV helps employers judge who is the best candidate for the ev job.
But "How to Tell If Your CV Is Good Enough for EV Jobs?" In this article, we will share some tips and tricks for the potential candidate to make their CVs more attractive.
But first, let us see "what the recruitment agencies Netherlands do?"
Recruitment agencies in the Netherlands
The majority of companies' Research and Development (R&D) staff comes from external recruitment agencies, keeping them agile and with fresh ideas. This is also the case for recruitment agencies Netherlands. Engineering, IT, technicians, and managers are connected to mobility projects within these recruitment agencies Netherlands.
After knowing about the recruitment agencies Netherlands, let us come to our main topic of discussion, "How to Tell If Your CV Is Good Enough for EV Jobs?"
How to Tell If Your CV Is Good Enough for EV Jobs?
Some people believe that a long, detailed CV is necessary to submit a strong application. Wrong! Within 30 seconds, employers in recruitment agencies Netherlands decide whether to read your full CV or not and to select you or not.
To make your CV more attractive and appropriate, you can utilize the following tips and tricks when applying for electric vehicle jobs.
Layout
Two A4 pages are the maximum length. In addition, don't let the second page be too blank; this makes it look like you have little to say.
Verify that the Page Margins on Word Documents are 1cm. By doing so, your CV will look tidier to read.
Make sure your CV looks attractive and professional.
Each paragraph should be limited to 5-6 lines. Make sure you use bullet points instead of blocks of text to list your attributes.
To pass the recruiter scan test, place the most relevant information on page one of your CV.
Structure & Style
A good CV should begin with a Personal Profile, followed by a summary of your Key Skills, Job Experience, Education, Hobbies, and Interests.
Fonts like Arial and Times New Roman look good on a page. Headings should be in size 14-16 and size 12 font. Choose only one or two fonts, if possible.
Whenever you want to emphasize important information, bold, underline, or italicize it.
Always use bullets when listing information.
Keep your CV positive and proactive.
Spelling & Grammar
Spell checking should not be relied upon alone! Recruiters will reject a CV if they find errors. You can use Spell Check to correct spelling errors, but it cannot fix errors in context, such as "What you see over their? Recruiters consider poor grammar a sign of negligence that will deter them from offering you an interview.
Use capitalization carefully. People make a common mistake on CVs by writing 'Bsc' instead of BSc.
Personal Details
Make sure your name is bold at the top of the page. The recruiter knows it is a CV already, so do not write it as 'Curriculum Vitae'!
Your postal and email addresses should be included. A 'funny' email does not reflect well on you, so use a professional-sounding one instead.
Add your mobile number.
It is also worth including information from social media if it adds credibility.
A photograph or date of birth is not necessary.
Personal Profile
You should place this under your Personal Details. The Personal Profile aims to prove that you are the top candidate for the job and qualified for the position.
Key Skills
The purpose of the key skills section is to highlight your strengths.
There MUST be some connection between the skills you list and the job opening.
Focus on transferable and job-related skills.
Employment History
The most recent role should appear first on your list of past jobs.
Describe your job title, company name, and start and finish dates, including months and years.
Give an overview of your responsibilities in each position.
It is always best to be specific and, if possible, quantify results when listing accomplishments and outcomes.
Education
The most recent qualification/certificate/award should be listed first.
You must include the full name of the school, the course title, and the start and end dates for the course.
In the case of grading/degrees, add the designation.
The name of the dissertation project and the modules from the latest degree should be included.
Conclusion
You will be able to stand out from the crowd if you have carefully reviewed the ultimate cv checklist above. Good luck!
Are you ready to apply? Check our job page!