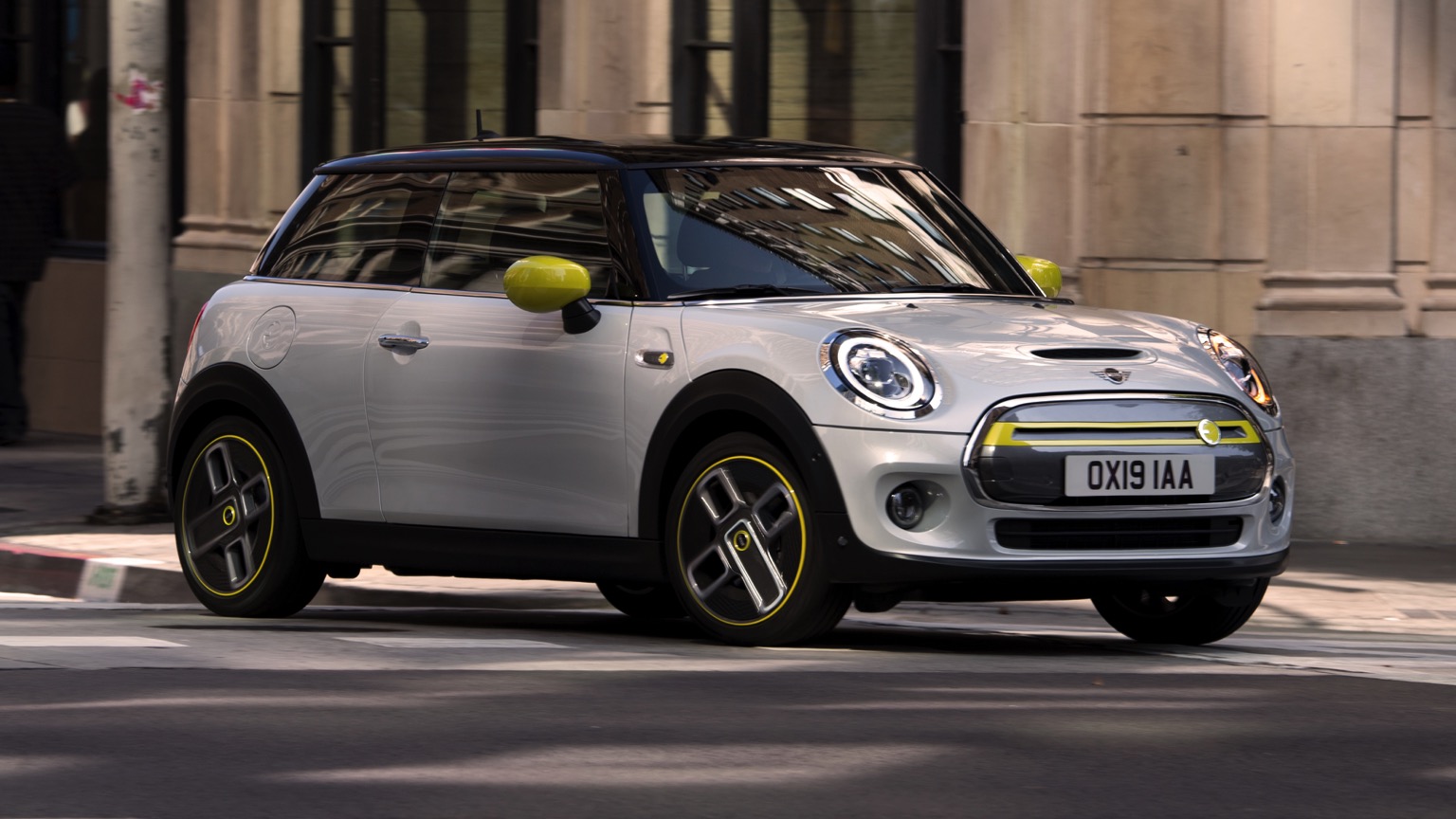 Would you like to transition to an Electric Vehicle? We made a top 7 of affordable EV's.
Electric vehicles aren't quite cheap yet, but they're less expensive than ever before. For $30,000 or less, you can get an EV. Some are cheaper, thanks to the EV Tax Credit.
1. Nissan Leaf – $27,000
Coming in at number one on the list is the Nissan Leaf. When it launched in 2011, the Leaf was a strangely shaped hatchback with a maximum well under 100 miles range. But it sold well enough that Nissan was able to improve upon the formula for the second-generation Leaf that came out in 2018. While Tesla kicked electric vehicle sales into overdrive with its Model S and Model 3 sedans, the trailblazing Nissan Leaf proved that an appetite for EVs existed in the first place.
For 2022, Nissan is making the Leaf's price lower across the board compared to the 2021 models. Even better, Nissan has expanded the amount of content on the lower two trim levels. The base Leaf now comes standard with a portable charging cable, while the Leaf SV Plus is now equipped with the previously optional SV Technology package.
We believe that some shoppers will find the Leaf to be a bit unfashionable compared to the Model 3, Ford Mustang Mach-E and Hyundai Ioniq 5. Its maximum range isn't up to par compared to those models either. But the Leaf still makes a lot of sense for an affordable city runabout.
The standard Leaf posted a reasonably quick 0-60 mph time of 7.8 seconds, while the Leaf Plus did it in 7 seconds flat, which is just a hair slower than the top players, including the Hyundai Kona and Kia Niro EVs. The brakes feel smooth, and most routine braking can be handled by easing off the accelerator if you engage the e-Pedal mode, which adds control and a bit of fun to the daily drive.
2. Mini Cooper Electric Hardtop 2-DoorMSRP: $29,900
Starting at $29,900, the Mini Cooper Electric is number two on the list. Already one of the cheapest EVs. This electric Mini only has about 114 miles of range, but that's fine for any commuter who needs a pintsize vehicle.
With 181 hp on tap, the Mini Cooper Electric is faster than several other compact cars. It has a limiting range of 114 miles, but it can charge up to 80% in 36 minutes. Its 181 horses can do 0-60 mph in less than seven seconds.
Inside, it now has ambient lighting, a big 8.8-inch touchscreen, a brand-new digital cluster and a redesigned steering wheel and air vents. In terms of looks, it's unmistakably Mini, and despite the lack
3. 2022 Chevrolet Bolt — $29,120.
At number three, the 2022 Bolt EUV is a brand-new electric crossover from GM that shares its innards with the Bolt EV. Since it's a little bigger than the hatchback, it has a slightly reduced range of 250 miles. It affords a few inches more legroom to rear passengers than the Bolt EV. The Bolt also has a user-friendly infotainment system and a wide array of active safety features, including Super Cruise, a semi-autonomous drive mode that manages the vehicle's steering, acceleration, and braking on certain highways.
The Bolt can travel up to 238 miles on a full charge or up to 90 miles on a 30-minute "quick charge," making it one of the most versatile of such cars on the market.
Though the Bolt cuts corners using cheap interior materials, the cabin is still quiet, comfortable, and spacious enough for five. The Bolt's MSRP is a considerable $36,620, but after the federal tax credit, it comes down to $29,120 which is just low enough to join our list of too 7 Cheapest Electric Vehicles.
4. 2017 Hyundai Ioniq — $22,000
If you want an affordable electric car that flies under the radar, your best bet is the all-new 2017 Hyundai Ioniq. It makes number four on the list, with a price of $22,000 after the available federal tax credit; it comes within a very competitive distance of other cars its size.
With the standard drive selector, you can put the Ioniq in sports mode and get strong acceleration and firm handling, which is uncommon in a hybrid. The Ioniq also has plenty of cargo space and an infotainment system that easily integrates with your smartphone and can also find nearby charging stations.
The 2017 Hyundai Ioniq seats five on standard cloth upholstery. Leather upholstery, heated front seats, a power driver's seat with lumbar support and memory settings, and a leather-wrapped steering wheel are available. The front seats are comfortable enough for adults, but some may wish more thigh support. Also, the head and legroom are tight in the rear seats.
As for styling, well, it looks like your basic, inoffensive, everyday Hyundai, and it drives like one, too. With 118 horsepower and 124 miles of range on a full charge, the Ioniq comes up a bit short compared to other models on this list, but its price, its lifetime battery warranty, and its sheer normalcy might go a long way toward convincing otherwise-hesitant potential customers.
5. 2016 Volkswagen e-Golf — $21,495
By now, we all know that the Volkswagen Golf is a practical and charming little hatchback. And if you don't know that there's an electric version called the e-Golf, with a price tag under $30,000, it's possible you've seen one but didn't even notice.
Coming in at number five on the list, it's in a regular Golf body powered by a 115-horsepower electric motor, good for up to 83 miles of travel per charge. The e-Golf's MSRP of $28,995 comes out to $21,495 after the federal tax credit, which, frankly, isn't a bad price for a Volks Wagen these days. There is a catch, though. Volkswagen only offers the e-Golf in certain states, so check with your local Volks Wagen dealership to see if it's an option for you.
6. 2017 Kia Soul EV — $24,750
At number six, speaking of 'normal' electric cars, let's take a look at the 2017 Kia Soul EV. It's one of the many options on this list that requires incentives to qualify for a list of electric cars under $30,000, but it's worth it.
The Kia Soul has been around for a long time, so this electric version blends right in with traffic. The Soul EV can travel up to 93 miles on a charge and offers the same flexibility as the regular Soul, with comfortable space for up to five passengers. Its 64kWh lithium-ion battery delivers up to 280 miles of range, and plugging it into a 100kW DC charger will replenish the battery to 80% in less than an hour. The Soul EV starts at $32,250, which is a lot of money for a Soul, but federal tax credits bring it down to a much-more-palatable price of $24,750.
7. 2017 Mitsubishi i-MiEV — $22,995
If the Smart's limits are too much to overcome, consider the Mitsubishi i-MiEV, which is available for an MSRP of $22,995, which comes to just $15,495 after the tax credit. At number seven on the list, this subcompact 4-door hatchback seats four passengers, putting it within the competition of other small city cars.
Granted, the cabin isn't exactly spacious, but at least the seats are there if you need them. The i-MiEV makes just 66 horsepower and has a range of up to 59 miles, meaning that it's best limited to city driving and short commutes, but if that's your situation, it's an excellent choice for an electric car that costs under $30,000. Mitsubishi also provides an 8-year/100,000-mile warranty on the i-MiEV's battery.
Would you also like to be part of the Green Evolution? Check out our job page for great opportunities!