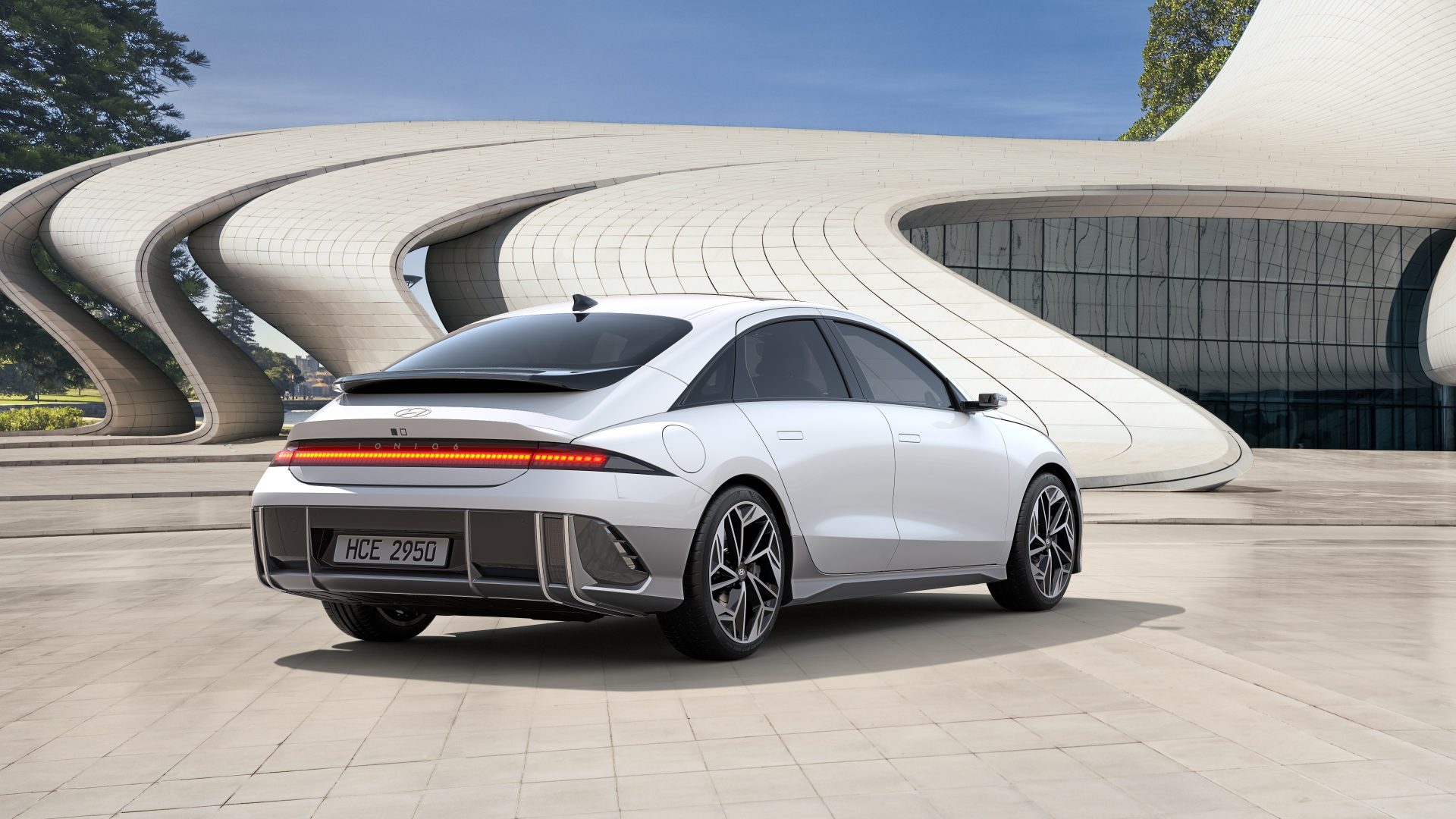 There will undoubtedly be many new EVs on the market in the upcoming years, as every automaker strives to be the best! Well, the ones that will be available in the market super soon are causing quite a stir! Do you want to know who made it to the top of our list?
Chevrolet Blazer EV (2023)
The 2024 Chevrolet Blazer EV will be a direct competitor for the Ford Mustang Mach E when it is released. The price of the base model will be less than $50,000. In Wide Open Watts mode, the high-performance SS variant will have 557 horsepower, 648 pound-feet of torque, and timing from 0 to 60 miles per hour which is less than four seconds. The Blazer EV will be available in the summer of 2023.
Hyundai Ioniq 6 (2023)
On the same E-GMP platform that underpins the Ioniq 5, Hyundai will introduce a bigger sedan known as the Ioniq 6. With an extremely low drag coefficient of 0.21, Hyundai claims it will be one of the most energy-efficient electric vehicles currently available on the market. It ought to get single and dual-motor settings that are comparable to those of the Ioniq 5. In just 18 minutes, it will be able to complete a full fast charge (from 10 to 80 percent).
GMC Hummer EV SUV (2023)
After the success of the Hummer EV SUT, GMC plans to release the Hummer EV SUV. Because it only has 830 horsepower in its most powerful configuration, it will be a little bit slower than the truck. However, it will have a shorter wheelbase, which ought to make it an even better vehicle for off-roading. Additionally, it will have an extreme off-roading option that will include 35-inch mud-terrain tires.
Kia EV9 (2023)
The Kia EV9 will be the next vehicle to be introduced by the brand and will be built on the E-GMP EV platform. It will essentially function in the same way as an electric version of the well-known Telluride SUV. It is scheduled to make its debut in the first quarter of 2023 and will have a range of more than 330 miles.
Tesla Cybertruck (2023)
When it was introduced late in 2019, Tesla's Cybertruck stunned the automotive industry with a design that delivered on Elon Musk's promises of a Blade Runner-inspired pickup truck unlike anything else on the road and boasts of acceleration that could compete with that of a Porsche. And to this day, we continue to wait for it. According to recent reports, Tesla will begin production sometime in the early year 2023.
Because it needs to comply with local traffic laws, the final version of the Cybertruck should differ slightly in appearance from the prototype that was initially shown. According to Elon Musk, the Cybertruck is also capable of functioning as a boat for brief periods on placid water.
Cadillac Celestiq (2023)
The new flagship vehicle for Cadillac will be dubbed the Celestiq, and the company has high hopes that it will become the Cadillac of electric vehicles (EVs). It will have a flamboyant appearance that incorporates parts of the El Dorado Brougham and will come with a big display measuring 55 inches.
With a starting price that is rumored to be approximately $300,000, the Cadillac Celestiq will propel the company into a new arena, competing with companies such as Rolls-Royce and Bentley.
Tesla Roadster (2023)
Since the Lotus-based vehicle that helped begin the firm was phased out to create room for its own in-house built models, Tesla has not sold a Roadster in more than a decade. The Roadster was Tesla's first vehicle and helped launch the company. Now, the Roadster is going to make a comeback, and if even half of what Elon Musk generally says will happen, it will be a car that will blow people's minds all around the world.
Tesla predicts a 0-60 mph acceleration time of fewer than two seconds, a top speed of at least 250 mph and possibly even higher, a range of more than 600 miles, and possibly even air thrusters inspired by spaceships. The beginning of production won't now take place until at least 2023.
Audi A6 E-Tron (2023)
Because Audi is releasing so many new electric models, the company is planning to phase out some of its existing internal combustion engine models in favor of EV equivalents in the future. When you consider how similar the E-Tron GT concept was to the final car, you can get an idea of how close the A6 E-Tron concept is to the eventual production version. Although it will most likely be sold alongside the gas-powered A6 when the new electric vehicle goes on sale (most likely in 2023), it will most likely supplant the ICE version in the future.