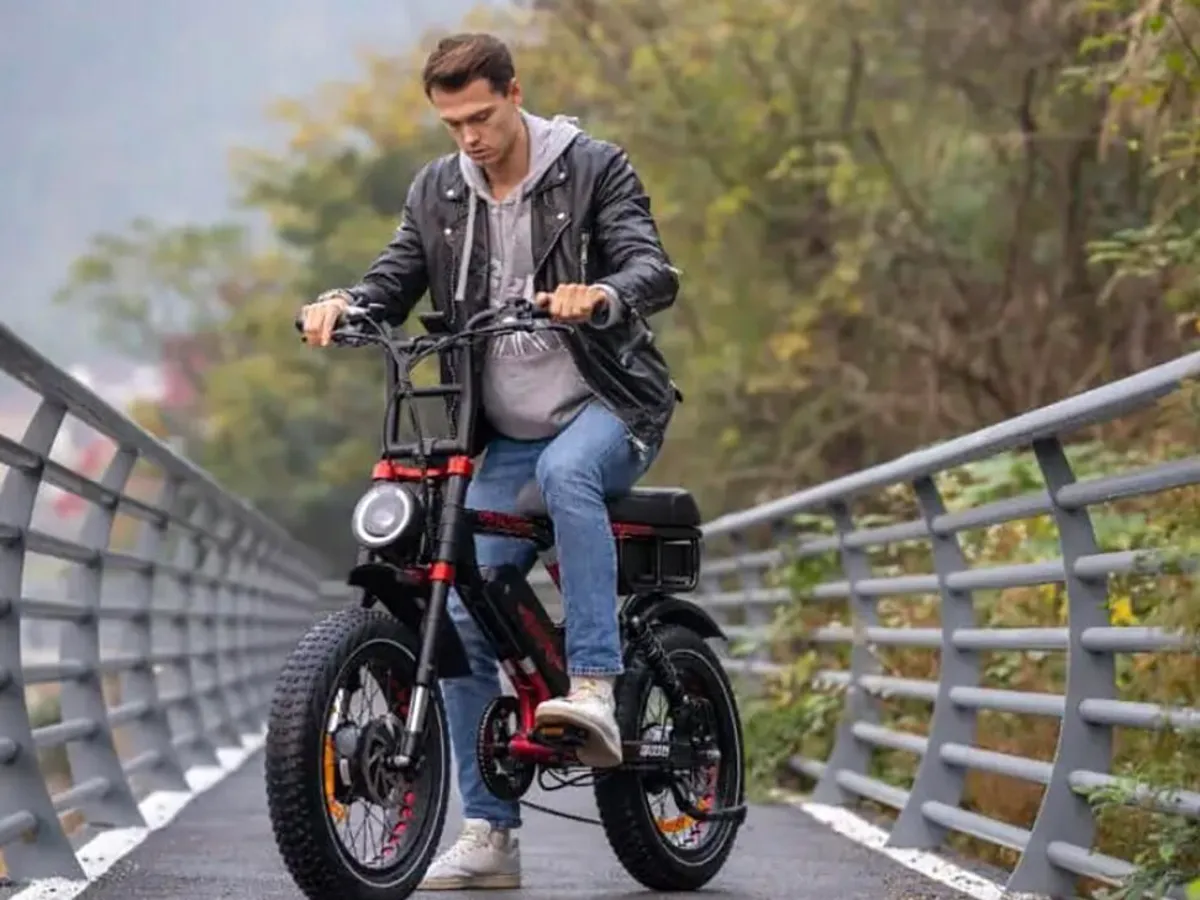 India is currently grappling with various transportation challenges, including traffic congestion and air pollution. While other countries like the United States and China have focused on the widespread adoption of electric cars, India, the world's fifth-largest economy, presents a unique opportunity to adopt electric two-wheelers as a solution.
In India, two-wheel battery-operated vehicles such as scooters, mopeds, and electric motorcycles dominate the auto market. They are near to becoming the primary mode of transportation for most of the population.
Underlying causes for India's transition to electric two-wheelers
It becomes clear that one of the significant factors is the underdeveloped road infrastructure in the country. The Indian roads are often congested and poorly maintained, making it difficult for four-wheeled vehicles to navigate through them. On the other hand, electric two-wheelers charge up quickly, are more suitable for navigating through narrow and congested roads, and can easily maneuver through traffic.
Electric cars are still considered luxury items and are often out of reach for many individuals and families. On the other hand, electric two-wheelers are relatively more affordable and have lower operating costs, making them a more viable option for many. Lower-income individuals can afford to buy and maintain electric two-wheelers, which is why it's gaining popularity.
Ola Electric-The Well-known two-wheel manufacturer in India
Ola Electric is a well-known two-wheel manufacturer in India, known for its innovative and sustainable electric two-wheelers. The company, founded by Ola Cabs, aims to create a future of sustainable mobility in India through its wide range of electric two-wheelers, from electric scooters to electric bikes. The company is improving the range and charging infrastructure for its vehicles and developing a comprehensive ecosystem for electric two-wheelers.
Ola Electric is also working with several state governments to develop charging infrastructure and to promote the use of electric two-wheelers. The company is also planning to set up manufacturing plants in several states across India to cater to the rising demand for electric two-wheelers.
Arun Kumar, the CFO of Ola Electric, debunks the common misconception that EVs are more expensive than traditional internal combustion (ICE) vehicles. Kumar emphasizes that the total cost of ownership of an EV over its lifespan is often lower than its counterparts. This is because EVs have significantly lower maintenance if even used for daily commutes.
Indian government's push toward electric mobility
The Indian government has been actively promoting the adoption of electric mobility through various policies and initiatives such as financial incentives, the development of charging infrastructure, the FAME II scheme, road tax waiver, and awareness campaigns. These measures are aimed at making electric vehicles more affordable and accessible for Indian consumers, and to reduce dependence on fossil fuels, and improve air quality.
The Future revenue potential of EVs in India
According to a prediction by Bain & Co, the Indian EV industry is expected to see significant revenue growth, with estimates projecting total revenue across the entire supply chain to reach between $76 billion to $100 billion by 2030. This projection highlights the significant potential and opportunity for growth in the Indian EV market in the coming years.