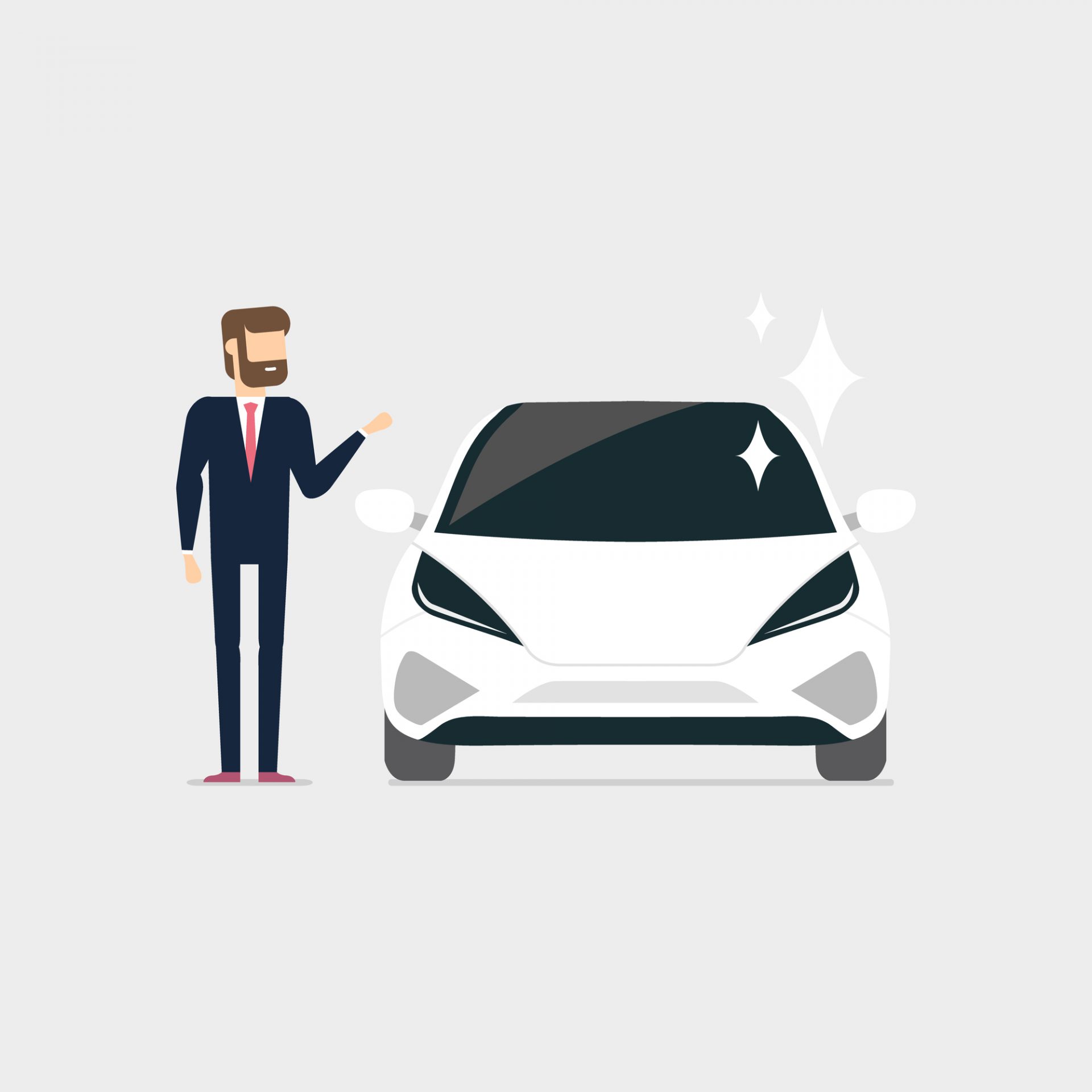 There are many opportunities for the EV industry is believed to create numerous opportunities for a well-educated population. The most prominent areas in the EV sector that require skilled workers are maintenance of vehicle manufacturing, research design and development, and the development of infrastructure. There are a variety of job requirements, such as electrical recruitment in the electric vehicle sector. 
Multiple EV vacancies are waiting for you if you have an education in one of these fields. But how to make a careers in the Electric vehicles industry? We will discuss in detail how you can make careers in the Electric vehicles industry but let us first discuss the most prominent areas in EVs where you can easily grab electric vehicle jobs!
Research & Development
The electric vehicle industry needs an research and development team to keep up with the latest technologies and concepts in fashion worldwide to enhance battery charging, fuel charging technology, or other sources. The team of researchers and developers is responsible for conducting research and testing on electronic vehicle technologies. The majority of the time, chemists and material scientists analyze the life of batteries and evaluate the battery's performance. Most EV companies offer EV vacancies for such experts.
Material scientists are also involved in developing new materials to be alternatives to the existing materials. Researchers conduct various tests to discover fast recharging technology to make electric vehicles more efficient than traditional vehicles. The team of researchers and developers assists in improving the different aspects of charging batteries and electric vehicle materials and the use of batteries for fuel. Individuals in the chemical and material sciences could benefit from this opportunity to work within the electric vehicle industry.
Chemical Engineer
Chemists know chemicals, chemical reactions, chemicals used for charging batteries, and many other chemical and fuel substances. They conduct various tests to determine alternative, eco-friendly chemical applications within the batteries to serve as fuel using this information. The principal goal of chemical engineers is to work on batteries and other engineers who are offered careers in electric vehicles.
Like the material engineers, they are involved in developing the materials used in electronic vehicles. They research and study different properties of the materials and attempt to design materials for the future by utilizing existing ones. They attempt to develop durable materials that are lightweight and green. Material scientists or engineers strive to develop the finest materials for upholstery, seats, seat belts, and other components of electric vehicles.
Electric Vehicles Manufacturing
Manufacturing is a large-scale job and is a complex process. Manufacturing workers are derived from traditional vehicle industries. They are employed in large industries or plants not located in cities. The manufacturing team concentrates on production and machine design. They create workforce and machine tools. The people specializing in the EV manufacturing industry include EV jobs for industrial managers, machinists, machine tool operators, and equipment assembly workers.
Design And Development
The design and development industry encompasses everyone who assists in the initial model of the vehicle process through the development process. Engineers and industrial designers, software developers, technicians, drafters, and technicians are often employed. They seek out results-driven and cost-effective solutions to reduce the cost of vehicles. The team of design and development endeavours to develop vehicles that are for everyone from middle-class to rich to families with financial difficulties. Chemical engineers, industrial engineers, electronics, electrical, developers mechanical engineers, software engineers, and designers are sought-after candidates for electric vehicle jobs within the industry.
Infrastructure Development
As electric vehicles become more prevalent on roads, the requirement for charging stations rises. Electric vehicles require exceptional charging infrastructures that include battery charging and swapping. The government plans to integrate public and private charging points to make it easier for people to connect to charging systems. In case of emergency, there will be various charging points that are a few steps away from your workplace and home.
The infrastructure development team concentrates on installing charging points and upgrading the existing battery charging system in different cities. Most importantly, repairers and installers of powerlines are required, along with a few electricians, to install charging infrastructure.
Scientific Research
The many scientists employed in electric vehicles are all working towards one goal: to improve existing technology. They are working on improvements such as rapid battery charging, increasing capacity, and lowering consumption. The research and development team comprises scientists working in the labs and closely with the Design and Development team for improved advancements.
Data Analyst
Electric vehicles further benefit from petrol vehicles, which can collect data. There's minimal scoop to monitor data in ICE vehicles because of various limitations such as vibration, heating, and a lack of steadiness that result in more miniature information collection and monitoring and, ultimately, minimal gain. In electric vehicles, it is possible to observe the driving performance and the battery's performance under various conditions. And there are unlimited data points while watching an electric vehicle.
This is the point where the data analyst can use various algorithms to provide valuable information from the millions in data. Data analysis is a significant source of value to an organization. There was limited or no use for analysts who worked with data in the automotive field in recent times. Still, data analysts have immense information with the advent of the electric vehicle sector. Suppose you're interested in learning the art of data analysis. In that case, you could take a look at online courses, and to make a career within the EV sector, a data analyst must have a solid portfolio and projects related to this EV industry.
Researchers And Engineers Working on Battery Technology
The battery is at the centre of an electric vehicle. It powers it and handles every aspect of its operation. In the same way, the scientist or engineer who is the battery's creator can be among the most valuable resources for any electric vehicle manufacturing company. The improvement of battery packs can enhance the overall performance of an electric vehicle, reduce the company from wasting E-waste, and boosts the battery's efficiency and time to charge. The improvement of battery packs generally provides the business with a competitive advantage with a superior product.
So, most businesses are investing in the battery industry, and if you're interested in the field of batteries, there is a lot of potential for the future. The learning process of studying batteries has become an easier task with the advent of technology. To be a successful professional in this field, all you require is to understand more about the subject; however, having a degree or professional training could be helpful.
Computing Science
The ability that comes from software engineering does not directly contribute to developing an electric vehicle. However, it can aid in the management and provide a user interface for monitoring and operating this vehicle's greatest capacity. If you've ever purchased an electric vehicle, you should have an integrated app for the vehicle and the charging station.
The apps contain many A.I., M.L. and data analyses to provide an excellent experience and precise results. The person who oversees it from the backend and creates the frontend interface is an engineer in software. Software engineers can aid businesses in many ways, as everything is digital, and regardless of which industry you work in, you'll have opportunities for experts in computer science.
How can engineering students build careers in the electric vehicles industry?
In studying engineering, a graduate learns the basic concepts of building an electric vehicle. This section aims to discuss how students can get relevant experience and make their careers in the electric vehicles industry. A student can gain practical experience related to EVs by working on engineering problems. The following will help students gain hands-on experience and excel during the job selection process: 
Build Projects  
Across the country, many college students are engaged in projects related to electric vehicles. For instance, creating an energy-efficient DC-DC converter for an electric vehicle application can demonstrate the candidate's expertise as an RnD engineer. In addition to developing conceptual knowledge, students learn more about vehicle design by making a project. 
Do Internships 
Internships are extremely valuable since they allow you to work closely with engineers working on live projects. The students get a sense of corporate culture and how to deal with practical technical problems. 
Research Projects and Teaching Fellowships 
An engineering student's skill basket must also include research and teaching experiences. An engineering graduate can develop a multi-skilled profile through exposure to other engineering specializations other than their degree program. 
For example – An engineer specializing in mechanical engineering can also learn about embedded systems and develop hardware to work with Battery Management Systems. Take classes and get hands-on experience on relevant concepts, depending on your choice of work profile.
Take a recommendation letter
When your internship/project is complete, don't forget to ask your mentor for a recommendation letter. You can also find recommendations on LinkedIn.
How can you shift from other Automotive Industries to EVs?
Professionals already working in the automotive industry but interested in a career in the growing EV space can find information in this section. Those who have already worked in the industry have a useful and mature skillset. Since these skills cannot be found in textbooks and must be learned through experience, they are valuable. 
The skills could include an understanding of the automotive industry, the standard operating procedure of the domain, the supply chain, and consumer behaviour. Working with electric vehicles will require such skills in the automotive domain. In interviews with electric vehicle companies, professionals should emphasize these soft skills. 
A professional who has been in a specific role for many years may need to brush up on basic electrical and electronics engineering concepts before moving to the EV domain.
What can I do to prepare myself for careers in electric vehicles?
Various resources are available today to help you build a promising profile for careers in electric vehicles by upskilling or reskilling.
Online Courses
Online courses are offered by teachers from leading universities/colleges worldwide. They are informative and comprehensive. You can learn Battery Management Systems through Coursera and Electric Vehicles through Udemy (FREE). 
Learning software used in EV Industry 
Professionals in the automotive industry use software like ANSYS, Creo, GOM Inspect (FREE), etc. You can gain an edge during a company interview or job selection process by having experience with or knowledge of these topics. 
LinkedIn Contacts 
Make use of LinkedIn to find professionals in the EV field, and ask them for advice on the skills you should acquire to be successful in the field. 
Live Training Sessions 
Many companies offer EV jobs Training courses to develop required skills, e.g. MakerMax and CADD Centre. The live training sessions enable people to obtain experience and certificates that they can upload to their LinkedIn profiles, attracting recruiters and allowing them to make careers in the electric vehicles industry more easily. 
Conclusion
Electric vehicles are expected to offer scores of career opportunities as they become more mainstream. It would be a good idea to do some additional research on your own to gain a greater understanding of the industry and technology. Doing so will help you decide which career path to take in the EV industry.